Details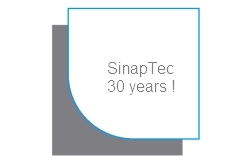 SinapTec celebrates its 30th anniversary!
Since its creation, SinapTec activity quickly turned to ultrasonic cleaning, more particularly to ophthalmic lens ultrasonic cleaning, and to applications in the nuclear industry for processing and declassification of radioactive waste.
SinapTec saw a turning point in its history with the NexTgen technology, which gave rise to an international patent: new corporate and brand image, clearer and more complete websites, new strategy and organization orientated towards our customers markets, and new flexible, innovative and efficient NexTgen product range.
This anniversary opens a new phase of international expansion with new partners around the world!